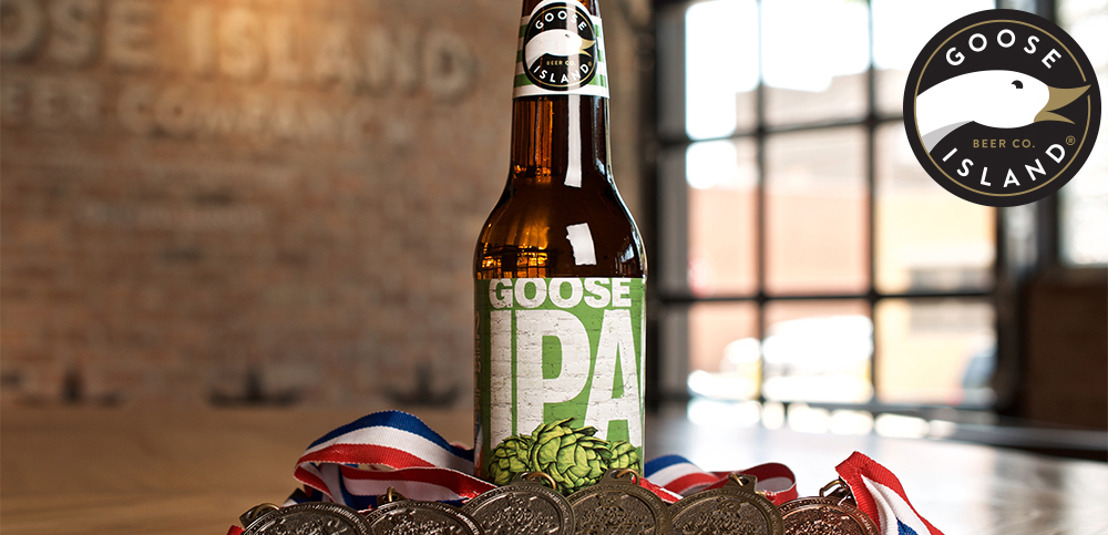 Goose Island available in Belgium now!
Monday, March 21, 2016 — Great news for beer fans! The Chicago-based craft brewery Goose Island is has now arrived in Belgium, the beer capital of the world. Don't wait any longer to find out about the brewery's history and the Goose Island beers, some of which were inspired by Belgian beer culture.
The brewers and the community of Goose Island know all too well that brewing beer is an art, as is drinking it. In 1988, John Hall opened the Goose Island Brewpub, the "Clybourn Pub" in Chicago, to brew beers in the United States which were inspired by European speciality beers, but with an American twist! Goose Island created several beers over the years, including Goose Island India Pale Ale (IPA), which won the most awards in its category at the Great American Beer Festival; Honker's Ale, which was inspired by British Pale Ales; and Bourbon County Brand Stout, an Imperial Stout matured in bourbon caskets, resulting in an intense mixture of chocolate, vanilla and caramel that is brewed and matured each year as a limited edition. Drawing on Belgian beer culture, Goose Island also created such beers as Sofie, a beer aged in caskets, and Matilda, a Belgian-style Pale Ale, which is inspired by the legend of Countess Mathilda in Belgium.
In the upcoming period Goose Island will become available in specialty beer outlets in Belgium, starting with our India Pale Ale (IPA)
IPA
The India Pale Ale which won the most awards at the Great American Beer Festival
Goose Island's IPA has won six medals to date at the Great American Beer Festival. We drew inspiration from the traditional British IPA to create our own IPA with a richer taste, with frank aromas of citrus and a long, hoppy finish. With its distinct yet mild flavour with a strong taste of hops, Goose's IPA is the perfect beer for people who enjoy hoppy beers and new discoveries.
Alcohol by Volume: 5.9 %
International Bitterness Units: 55
Colour: Gold
Malt: Pale
Hops: Pilgrim, Styrian Golding, Cascade, Centennial
Style: British India Pale Ale
Awards:
- World Beer Cup: Gold (2010)
- Great American Beer Festival: Gold in 2012 and 2000, silver in 2004, 2007 and 2009, Bronze in 2001
Availability: Draft
More varieties of Goose Island will become available in Belgium soon.
Further information:
PeppeRmint
Benoît Carion
+ 32 496 13 51 65
Website: www.gooseisland.com
Facebook page: https://www.facebook.com/GooseIsland/